Bike Rental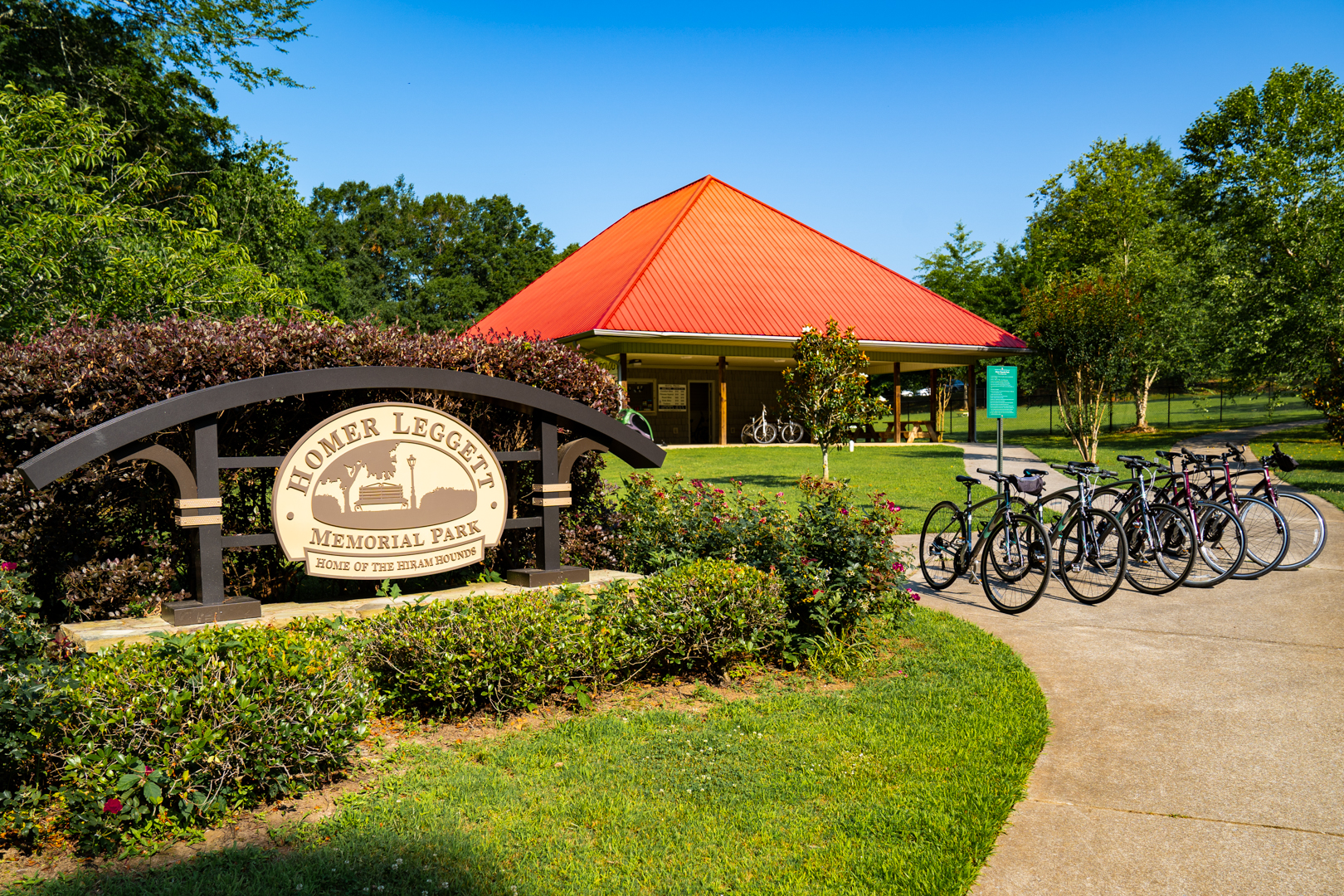 ***Please Note***
We will reopen early in March and continue bike rentals from this location. From November through the end of February you can still rent a bike by calling the main shop (678) 909-2472.
Thanks to all for a successful first year!
We offer bike rentals for all ages, levels and rider types! We constantly replenish our fleet with new bikes by recycling the old; this ensures our customers are always using quality equipment. Our team is available to guide you to the best bike for you. We can also share some expert, local advice on the best places to ride, sightsee, eat, and enjoy!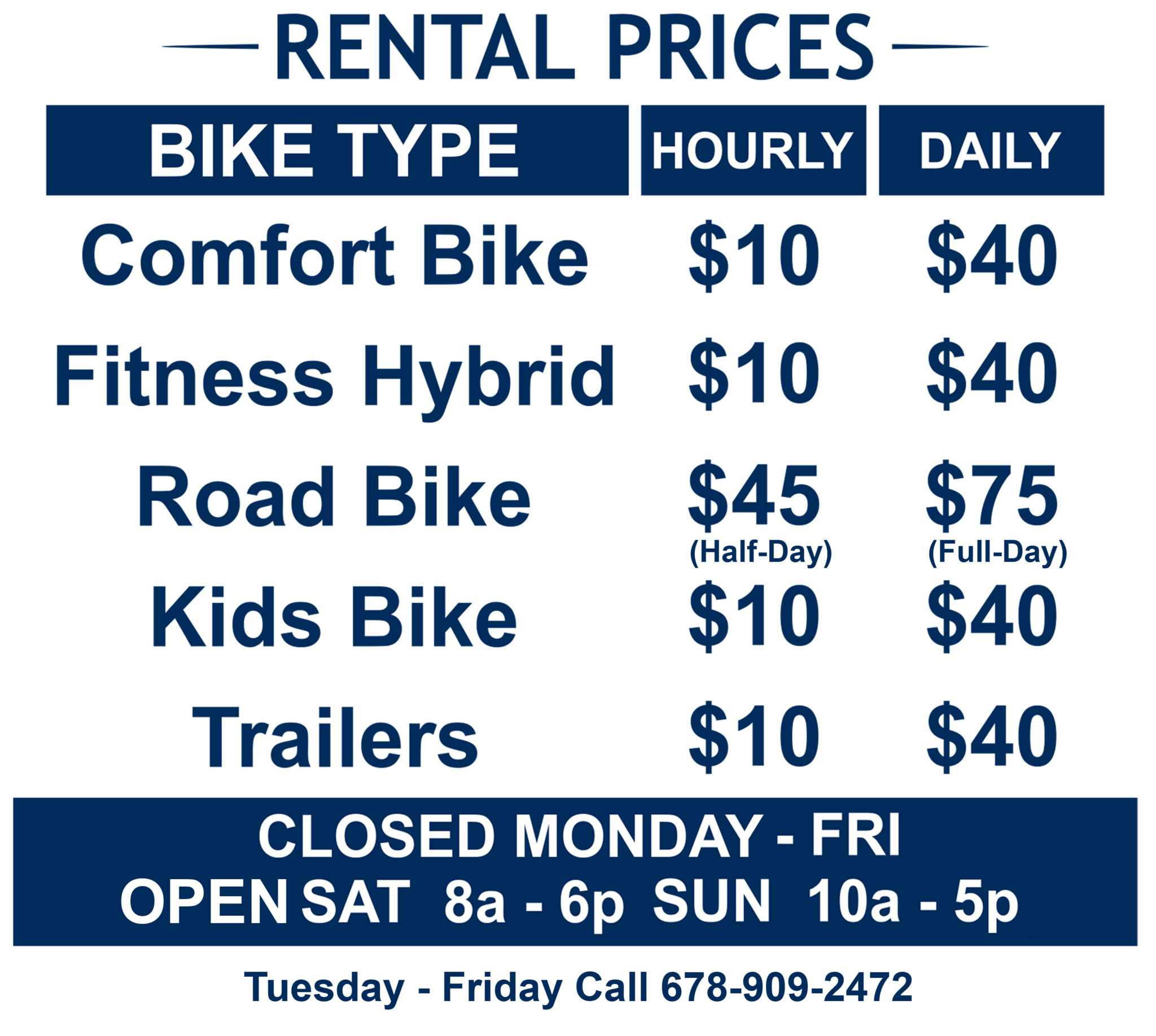 For groups of 8 people or more please call 678-909-2472 in advance for availability.